Products
Hospital Hermetic Operating Room Door
Samekom's medical hygienic Automatic sliding doors have been designed for non-fire rated areas.

The hygienic qualities of our doors mean they are well suited to operating theatres.

Their smooth and seamless construction makes them easy to clean and ensures they do not harbour bacteria.

The one piece encapsulation means that these doors are 100% waterproof.

Sliding doors can operate manually or under automation.
Our hospital doors are specially suited to the cleaning regimes needed to hermetic preventing the spread of infection. The smooth and seamless construction of our doors means that bacteria cannot build up on ledges or voids. Our range of hermetically sealing hospital doors provide the necessary control for areas such as operating theatres and isolation rooms where clean air is crucial.

Technical Explanation: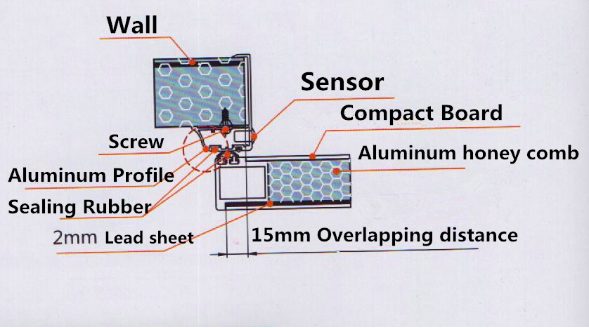 Solution: