Products
Hospital Automatic Hinged Door Hermetic
Our hospital hermetic doors are specially suited to the cleaning regimes needed to prevent the spread of infection. The smooth and seamless construction of our doors means that bacteria cannot build up on ledges or voids. Our range of hermetically sealing hospital doors provide the necessary control for areas such as operating theatres and isolation rooms where clean air is crucial.
The Automatic Sliding Hermetic Door series meets the design and security requirement of GMP.It's a automatic door which customized for medical operating rooms,patient areas,kindergartens.We select the BLDC motor in small size with large power,lower noise with long-lasting working life.Due to the first class seal rubber strip around the edge band of door leaf which it will stick closely to the framing lead to the good resistance to air loss.
The door has a unique patented track system which enables it to seal perfectly when closed helping to reduce air handling costs, cross contamination and wound infections. Faced with ledge-free HPL they are easy to clean requiring minimal maintenance.
Technical Explanation: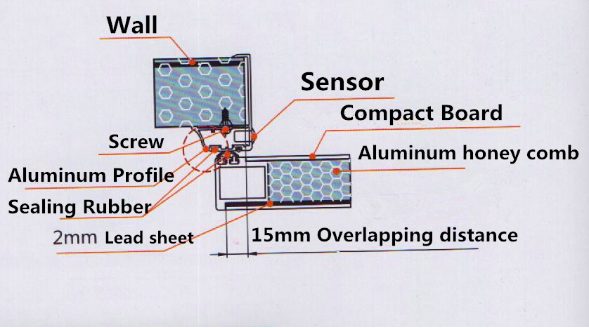 Solution: