Products
High glossy black front door
The

high gloss black front door

is often the focal point of a home exterior – a door is the first thing guests see when they arrive, it's the last thing they contemplate after leaving, it's visited daily by the mail delivery, and it gives potential buyers or other people (who visit your house ) something to remember the house by.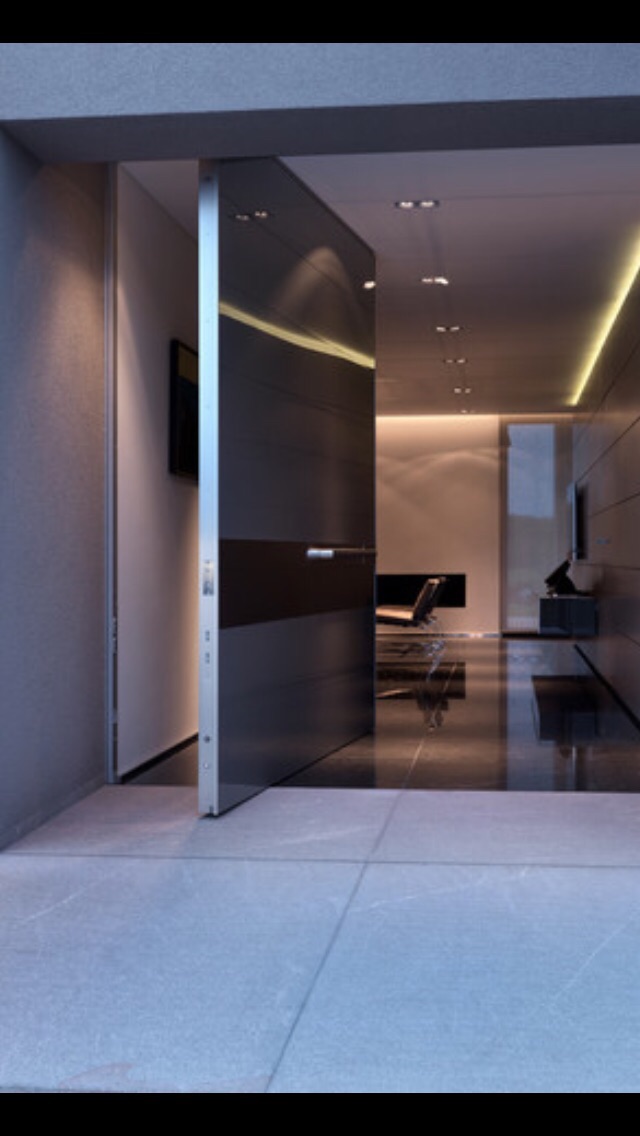 An ordinary home can become "the house with the red door" with nothing more than a simple coat of paint, while a magnificent piece of architecture can rely on a unique door style to tie its exterior design together.
Why settle with normal?
Our gloss black front door designs can be made with a pivot system however wooden pivot doors look exceptional on some of our more contemporary door designs. Contemporary pivot doors look best at the widest possible size is 1500mm and are even better at the maximum3.5m high.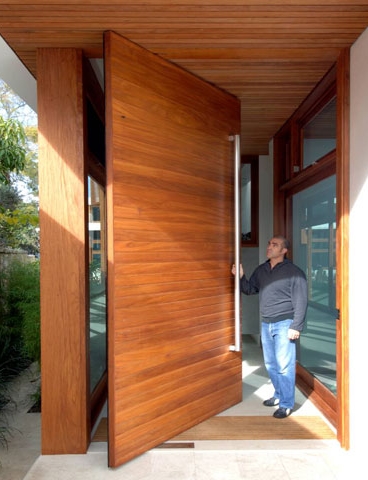 A pivot door is a conversation-worthy way to enter one interior room from another, but when presented as an exterior exit with glass in its center, it becomes a downright show-stopper.
It affords design options that are anything but standard. However up until now, most builders and homeowners have been limited in their pivot entry door choices to timber options.Our unique aluminum frame structure will make our pivot door beyond imagination. We can make the modern pivot doors for aluminum frame with full glass, or aluminum frame with traditional wooden facing or even stainless steel facing.
Now our aluminium frame HPL
pivot entry doors are available from samekom China , featuring wide chair rail design and glass panel , compact panel/HPL
and stainless steel panel choices, this state-of-the-art door system comes with the added benefits of sturdy construction, it is maintenance free, energy efficient and available in a wide choice of powdercoat colours and anodised finishes.