Glass Pivot Door
Glass Pivot Door
System
Constuction:The glass pivot door can give a wider and more modern entrance for modern house and other commercial building for both interior and exterior use . That will make all transoms and sidelights to be constructed from the aluminum pivot door frame , creating the same sightlines for all units.
Glass pivot door Size :We can accept Max Height of 3m and MAX W of 1.2M for home use ,and MAX height of 4m and Max W of 1.3M for commercial pivot door system

Application: For home or interior use ,we will use our simple pivot hinge ,and anodized( silver )aluminum profile with 10mm tempred glass
For exterior commercial glass pivot door ,we will use commercial pivot door system ,electrophroesis profile or PVDF coating profile with 10 tempred glass
Glass Pivot door accessaries:Heavy duty for commercial pivot door and ordinary pivot hinge for home use are all acceptable .Various stainless steel handle to choose from
Shipping:
we can offer door to door service to Australia ,US,Canada ,UK, and most of the cities in Europe and major port in the world .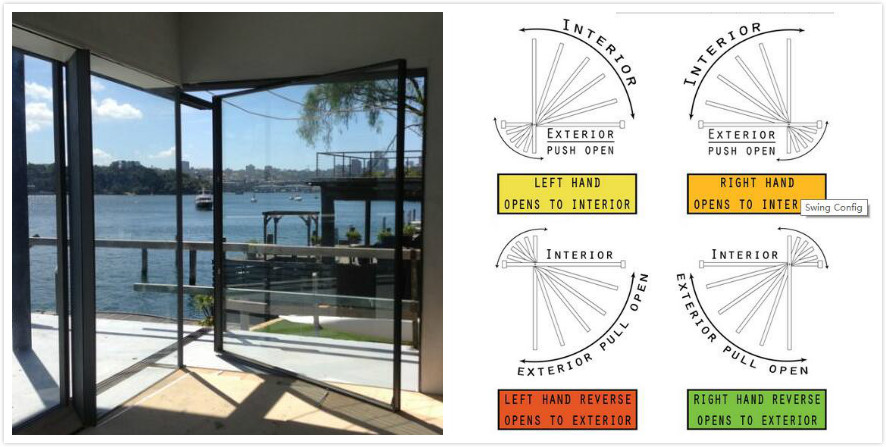 Displaying 1 to 3 ( of 3 Products)