Products
Flush Wooden Office Door
Aluminum wooden office door
Framing:Anodized aluminum surface,outstanding crushing resistance
Door Leaf:Bump-, scratch- and abrasion-proof

Hinges:Two hinge versions available:
Concealed hinges adjustable on three axes and with 180°opening angle,delicate and flexible
Exposed hinges made of aluminum alloy with 180°opening angle,simple but stable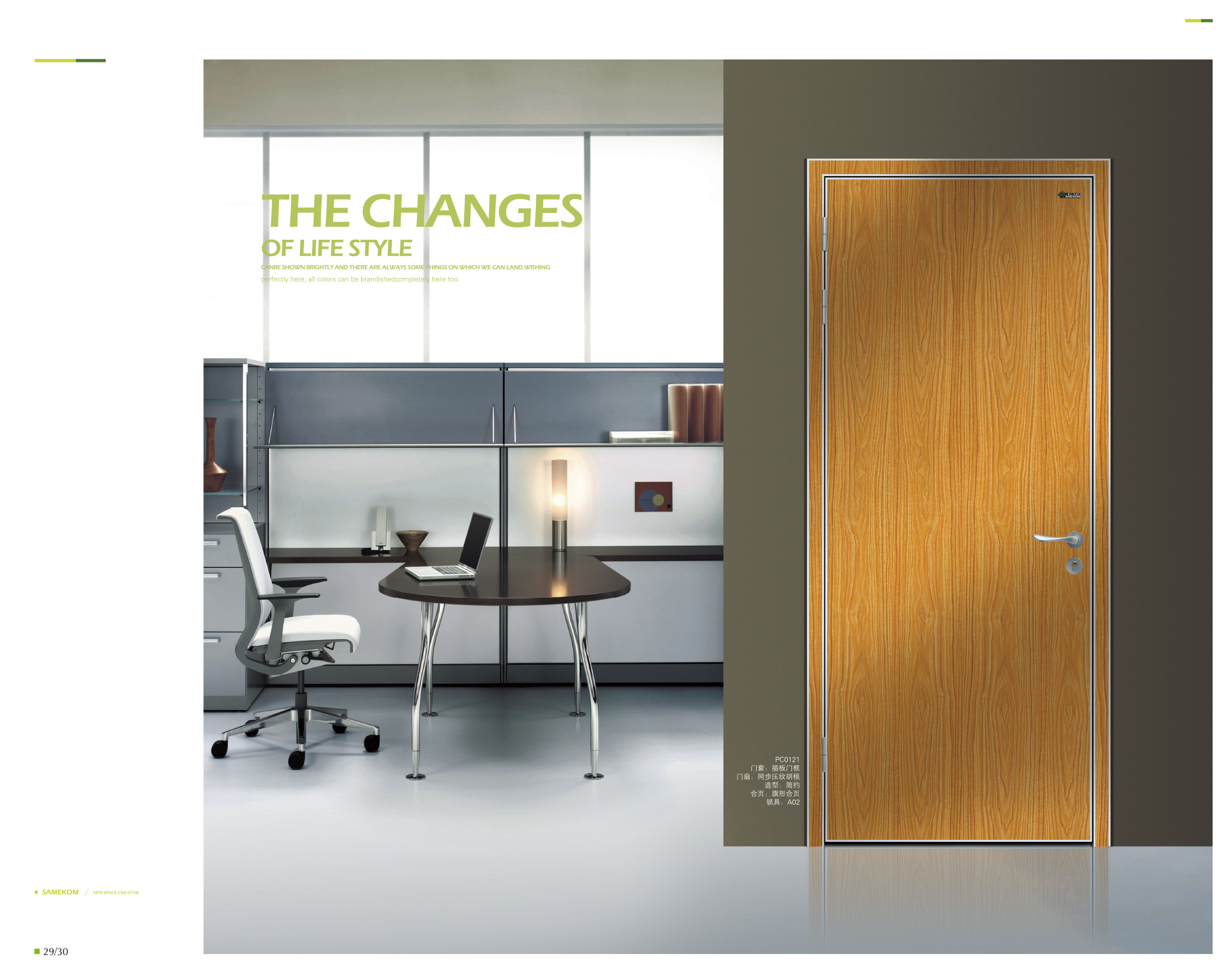 To enhance the characteristics of any space, or makes it more comfortable,Samekom should be you ideal choice. This is the reason why Samekom has created the Office series, doors that are essential in design, safe and reliable in construction, materials and solutions.
The Modern Office Door
panels give a unique flair to all professional and public spaces. Door frame profiles are made of anodized aluminum to ensure a perfect finish pleasant to the touch and to the eye.
---
Section:

More Product: