Bedroom sliding door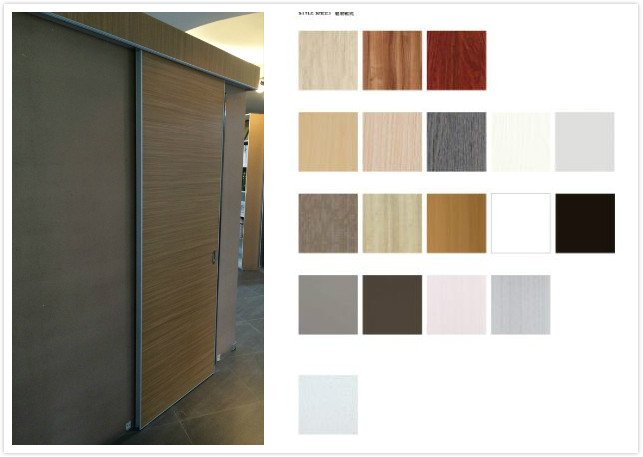 Bedroom Sliding Door
Different from traditional wooden bedroom door ,Samekom bedroom sliding doors is using aluminum frame ,which can make our doors easier to install while accepting a taller and wider opening .
One panel ,double panel ,3 panel or 4 panel doors configurations are available .Interior bedroom doors with glass design also can be customized in our factory
With the wooden melamine or HPL pattern ,they add flowing personality for this interior door, which can be highlighted with silver strip molding.
Not only does the door look great with the melamine or HPL finish, but it is also made using aluminum tube and aluminum honeycomb technology for improved impact resitance. With the aluminum capping design ,the bed room doors are also can be water resistance with melamine facing and even waterproof and fireproof with HPL facing .
Only the finest materials are used to make the SAMEKOM bed room doors and slabs. All the rail are either 304 stainless steel or aluminum component .With samekom barn door hardware ,we can also make our own bedroom barn door too
Shipping:Door-door or Door-cy service are available.

Suggesting that these directories not increase product, please contact us or leave us a message.